The close cooperation between NZVL, Manufast and Doccle led to 10% digitization after the first campaign.
Digitization NZVL takes flying start
Neutraal Ziekenfonds Vlaanderen, abbreviated to NZVL, was looking for a way to digitize the administration to their members. The biggest motivation behind this digitization is more efficient processing on the one hand and, of course, Corporate Social Responsibility and Ecology on the other.
The triumvirate that works.
After a thorough market study, the NZVL chose to partner with Manufast and Doccle. This ensures that the NZVL automates as much as possible and ensures that it can switch quickly.
Manufast's role in this digitization project is the database management, document flows, digital and paper, deduplication and the actual sending of the documents….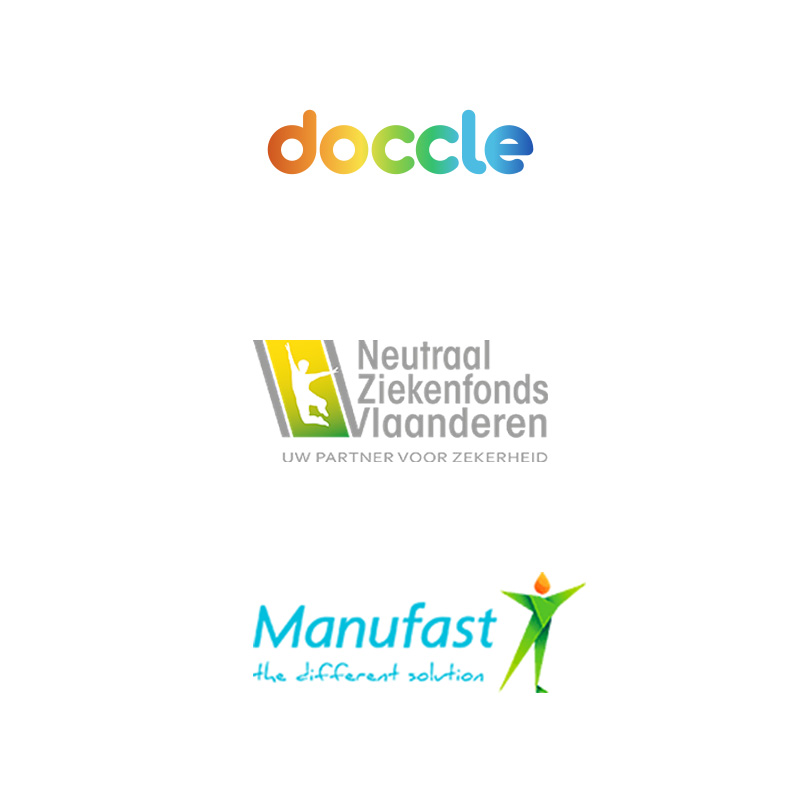 The collaborative approach delivers results.
First, the objectives and requirements were clearly mapped out after which the technical integration could start. Perfect cooperation between Manufast, Doccle and the NZVL ensured that the integration went smoothly and very smoothly.
Once everything was technically ready, the marketing department of the NZVL was pulled in and a communication plan was outlined with the goal of getting as many members as possible on the digital highway. An approach that used a variety of channels, ranging from a newsletter over social media to invitation emails and personal contacts at the counters.
The biggest boost in connections was obtained thanks to the mailing with the handy Doccle-connect link. The link in the mail allows members to connect with Doccle quickly and easily. A simple click in the mail makes the connection automatic. In this way, it is made very easy for members and the experience is optimal.
The approach paid off, because in less than 2 months, 10% of NZVL customers are Doccle users.
En hoe gaat het dan verder?
The next phase is now looking at how to immediately introduce new customers to Doccle, which will henceforth be the default shipping method at NZVL. In addition, we will continue to inform and motivate existing members who are not yet on Doccle to switch to digital administration.
Who is NZVL?
The Neutral Health Insurance Fund Flanders (NZVL) wants to ensure health and offer care and comfort services to as many inhabitants of Flanders as possible. We do this in a deliberately neutral, entrepreneurial and transparent way.
As a neutral health insurer, the NZVL is not affiliated with any interest group. The NZVL imposes nothing on its clients and only takes their interests into account.
Who is Manufast?
Manufast creates sustainable employment in the Brussels Capital Region for more than 270 people with disabilities .
Manufast is a technologically innovative sheltered workshop with more than 50 years of experience in which disabled employees have acquired unique expertise in printing, data entry and handling.
Manufast provides customized solutions for companies and organizations that want to improve their administrative, marketing and production management.