No more endless retrieval and entry of ad hoc required data in your processes.
Thanks to data sharing via Doccle, you speed up the delivery, checking and processing of all kinds of data from your customers/employees.
Do you have administrative processes that require customers, suppliers or employees to provide data or documents themselves each time?
Such as pay slips for mortgage loans, or specific medical data for a claim.
For many of these requests, the process grinds to a halt as soon as the applicant has to provide data manually.
Moreover, it is doubtful whether these data are correct. Also, you often receive more information than requested,
which in turn can have consequences in case of a possible data breach.
The solution for easy data sharing
With Doccle, information requests from your organization are digitized and customers/employees can easily answer them through their personal, digital vault. Both data and documents are retrieved directly and unaltered from the original source. They are then shared with you in a secure manner, with the user's consent. Thus reducing turnaround time, increasing data quality, improving customer experience. Moreover, you are always in line with legislation.
Today, individuals store their data in many different places. It is difficult to easily access and share this information with companies. Through a single connection with Doccle, you can easily access all data sources – such as social secretariats, hospitals, Itsme, Izimi and athumi – allowing you to consult this data after the user's consent.
Reliable information
Doccle determines how reliable the information is based on the data source. For each data field, you can see how qualitative and recent the data entered is. This allows you to optimize your internal checks and speed up the process. Optionally, you can store the checks you have performed with Doccle for further optimization.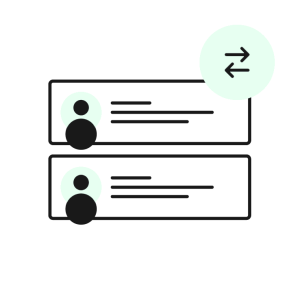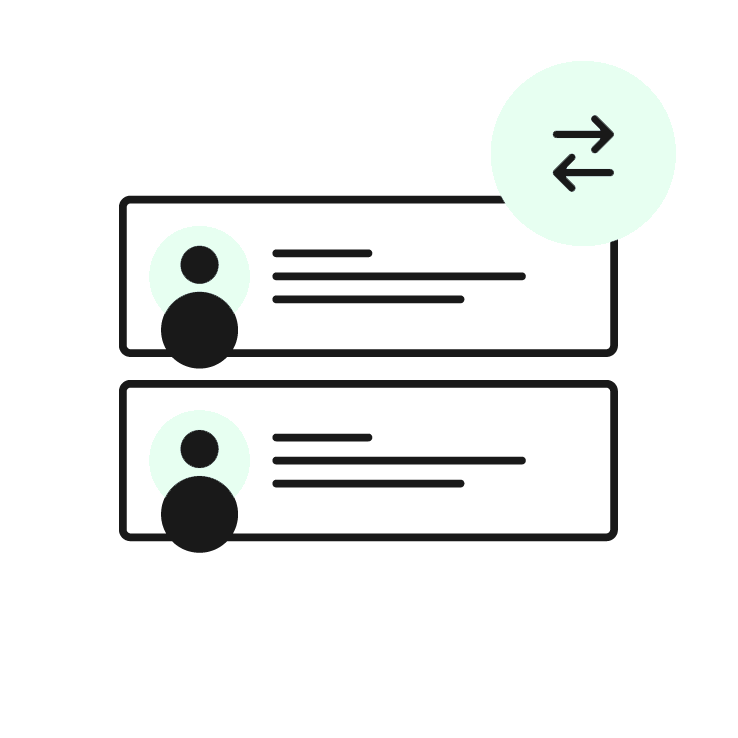 Quick delivery thanks to templates
Use Doccles customizable templates in your information request to request data in a structured way and have it automatically entered into your systems. The benefits? Create unambiguous information requests that allow information from the personal data vault to be automatically linked to your queries.
Data sharing in compliance with the GDPR
The GDPR requires that you only collect data that is absolutely necessary for the purpose of processing. In doing so, your customer gives consent to the processing via Doccle itself. Moreover, the purpose is automatically included with the information request and a so-called audit trail is kept: the time of consent, and the period until which you have access.
A better customer experience
Doccle improves the customer experience because information from connected sources only needs to be entered once and is also easily shareable. We also automatically send notifications to remind users that they have outstanding tasks.
more than 2.7 million users who can share their data with you
142 million documents sent via Doccle by 2022
1 billion documents in Doccle. So many documents that sometimes the number doesn't even fit in the box ;).
Nearly 40% of households have a Doccle account in Belgium.
Data sharing through Doccle, which is…
Automate manual customer, supplier and employee data entry processes
Significant cost savings through process efficiencies
Enhanced customer experience
With 1 stable connection access to reliable data sources
Connection to government Solid system
Mapping your data structure to that of the data supplier
Automatic data minimization
Explicit user consent in accordance with GDPR and new EU regulations