The safest place for all your documents
Say goodbye to paperwork. Store all your invoices, contracts and other documents easily and securely in Doccle. That way, you always have an overview and never lose a document again.
From the mutual to the water company
You receive more and more documents digitally. Doccle processes incoming documents from more than 150 companies and governments and centralizes them in your personal, highly secure digital file cabinet.
Safe storage and easy retrieval
Never waste time looking for lost papers again. Every document you've ever received through Doccle is automatically saved. And with the handy search feature, you can retrieve any document in no time.
Easy sharing and adding
You can easily share documents in Doccle with others, such as your partner, family, accountant, notary or broker. You can also easily upload your own or already existing documents, on paper or digitally, to Doccle.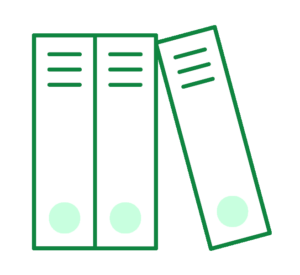 No subscription
Your Doccle archive is always easy to access and manage via any PC, tablet or smartphone. What's more, you don't pay a subscription fee: Doccle is completely free, and always will be.
Centralizing documents in Doccle, that is…
A secure digital repository for your documents
Control which companies you connect with
Adding your own documents to the Doccle archive
Getting suggestions for companies
Free document archive without subscription
Accessible from PC, tablet or smartphone
Start using Doccle today. Completely free.