09/11/2023
Pay your bills when it's most convenient for you
At Doccle, we are constantly improving our product and your user experience. So we're happy to announce our newest feature, which allows you to schedule payments with a memo date. This means you are no longer tied to immediate payments, but have full control over when you pay your invoices.
Why this feature?
Managing your administration can sometimes be difficult. With the memo date option, you can pay your bills at a time that suits you best. No more rushed payments, no more worries about late payments and no more unnecessary expenses.
Login
Log in to your Doccle account via our website or mobile app.
Select an invoice
Select the invoice you wish to pay and click on pay.
Select a date
You can now select a future date on which you would like the payment to be made. This can be a few days or even a few weeks.
Choose a payment method
Then choose the payment method you prefer and that's it!
What are the advantages?
Flexibility: schedule your payments according to your situation and at your convenience.
No late payments: Avoid penalties and delays by scheduling your payments on time.
No unnecessary expenses: Never pay too early and stay in control of your bank account.
Less stress: Eliminate the stress of last-minute payments.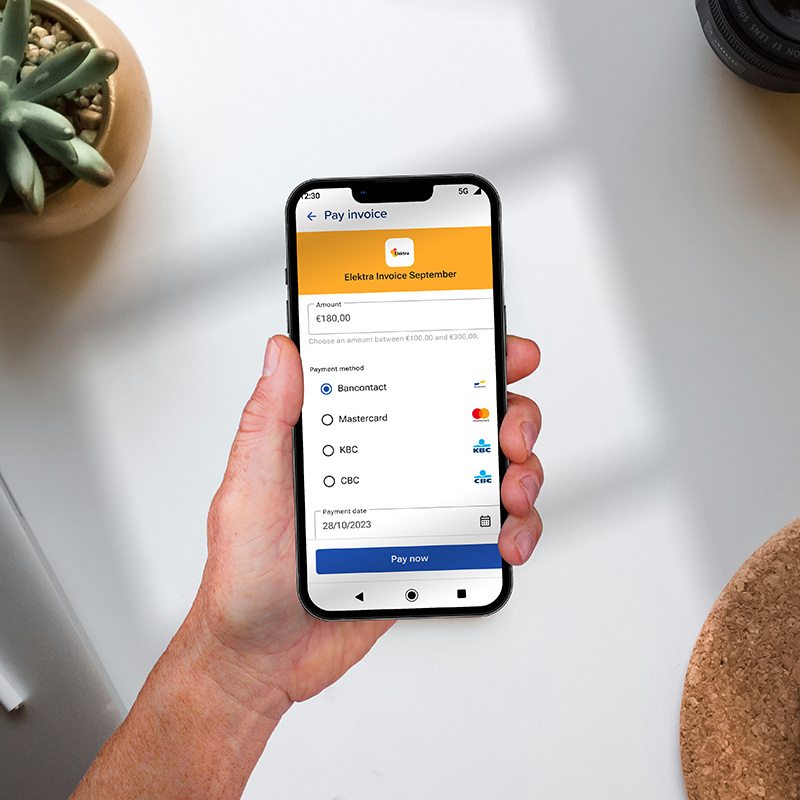 Safety first
At Doccle, we know that security is paramount when it comes to financial transactions. That's why you're in safe hands with us. Our advanced security measures ensure that your financial data is protected at all times. You can rest assured that your data won't fall into the wrong hands, and that all your transactions will be handled securely.
Try it today
Try our new "payment by memo date" feature today and discover how easy it is to schedule payments at your convenience.